From the Dean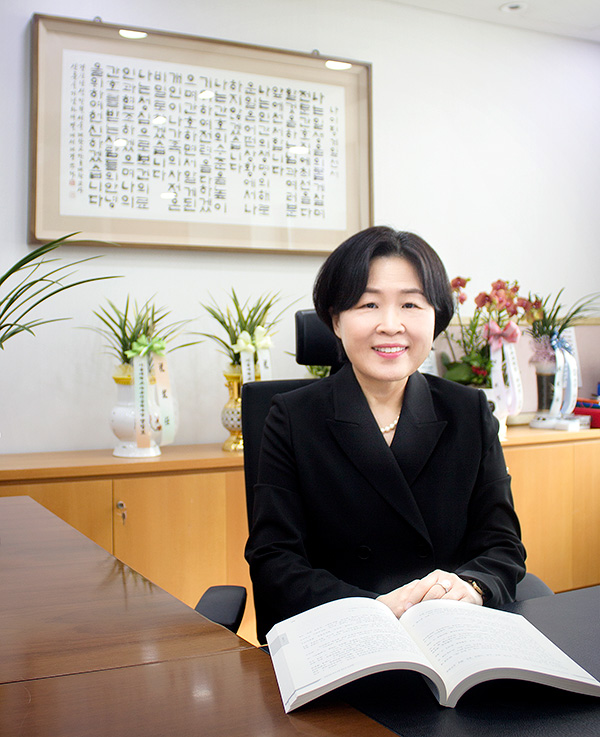 This is the College of Nursing at Seoul National University, where we believe
in "a healthy future through nursing."
Greetings.
This is Kim Hae Won, the 16th Dean of the College of Nursing at Seoul National University.
Seoul National University College of Nursing, with 114 years of history, has taken the lead in the development of modern nursing studies and the enhancement of nursing professions. The College of Nursing has already launched the 4th stage Brain Korea 21 Center for Human-Caring Nurse Leaders for the Future with the aim of cultivating human resources prepared for the era of the 4th industrial revolution. Also the department of Clinical Nursing Science was established in March, 2021, and it is now offering new graduate program for Advanced Nursing Practice Nursing in oncology and critical care nursing.
Seoul National University College of Nursing intends to provide the impetus for "a new inroad into the next century of prosperity" as the college's transition to the Gwanak Campus is confirmed. During the transition period surrounding the move to the Gwanak Campus, the college seeks to lay the groundwork for innovation, not settling for past achievements and excellence.
Seoul National University College of Nursing will serve as an example nursing school of the highest status worthy of its esteemed name through creative challenge and dynamic transformation while respecting the value of history and tradition.
January 2021
Kim Hae Won

PhD, RN
Dean, College of Nursing, Seoul National University