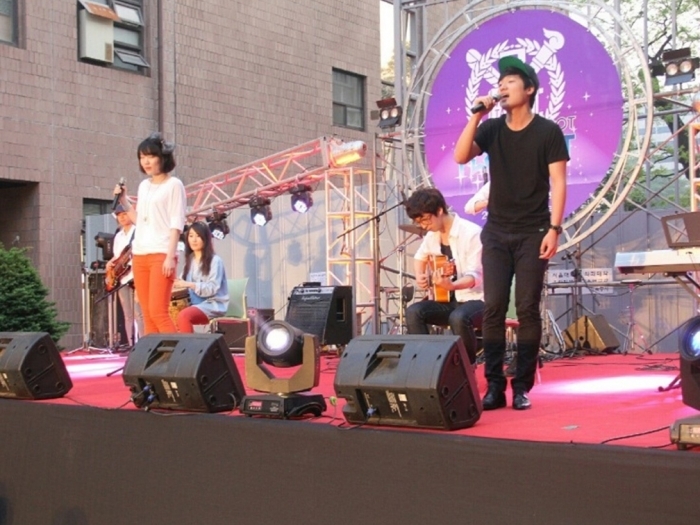 'SORI' is the music club in Seoul national university college of nursing. 'SORI' enjoys a variety of music and performs concerts. 'SORI' can do various music including acoustic and heavy metal. Also, we perform music in various ways from band, units to solo. Including subscription concert, we play at Yeongeon festival, Marronnier Park and many events in college of nursing. Our music club plays music not only with main band instruments also ukulele, electric violin, ocarina, alto-recorder, etc.
By our various activities, all the members of 'SORI' promote friendship among the members. You can release stress of studying in healthy way or can learn and play your musical instrument(also, vocal) which is your lifelong hobby. We share all the joys together regardless of kind of instruments or genre. In the end, they aim student-led activity and harmony of members.
If you want to check out our news or the video of performances, these can found in www.facebook.com/SNUCONSORI. Thank you!